Undoubtedly the finest and most reliable car brand in the USA, Buick brings a certain level of affordability and luxury that most other brands fail to reach. If you are shopping for a Buick in Las Cruces, consider Charlie Clark INFINITI El Paso. Call today or check our stock of preowned Buicks online for an up-to-date inventory listing. Look below for descriptions of a few of the best Buick vehicles.
Buick Model Lines Available Today
Starting in 1899, the Buick is a quintessential American vehicle brand that stands as General Motors's foundation in the twentieth century. The current line of new and pre-owned Buicks are as follows:
• Encore/ Encore GX- Subcompact SUV • Enclave- Full-sized crossover SUV • Envision- Compact Crossover SUV • Rendezvous- Mid-sized crossover SUV • Lacrosse- Mid-sized sedan that replaced the Regal and Lucerne • Verano- Compact sedan with several engine options. • Regal- Older model Mid-sized sedan. • Lucerne- Older model full-sized sedan • Terraza- Original 7-seater Minivan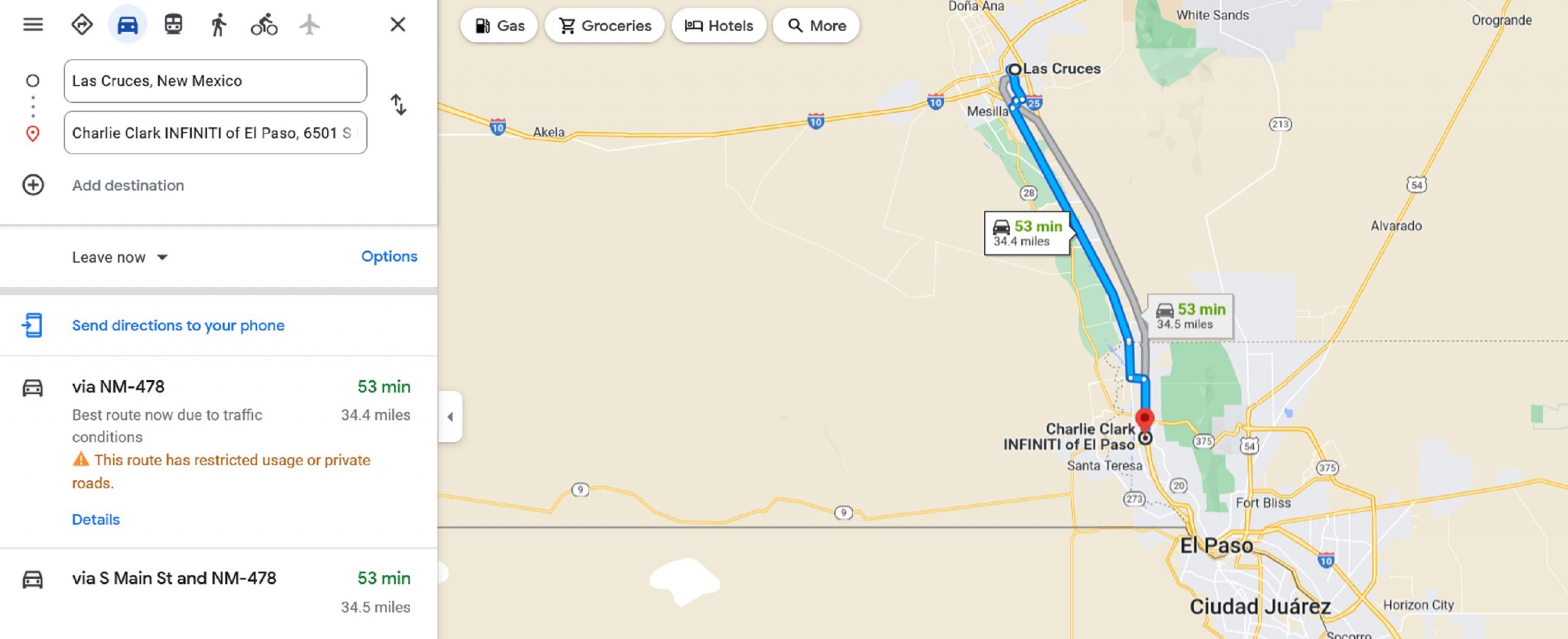 Never Stop Performing With The Buick Encore
The Buick Encore boasts an impressive maximum 30 MPG highway and can go the distance as a reasonably roomy subcompact SUV. Due to a shorter run time, only starting in 2002, the Encore has a consistent design across the board. Most models have the high-quality luxury interiors you can expect. However, the smaller engine and overall size of the Encore lead to more significant savings.
Sporting more trim, engine, and luxury features, the Encore GX is a subcompact 'plus' that is slightly larger and more robust than the original Encore. If you are considering the GX, you will find considerably more cargo space and expanded features, along with a more powerful and speedy engine. Regardless of if you take the Encore or GX trims home, both are luxurious and come at a low price compared to other subcompact SUVs.
Step Up Into The Envision
Slightly more extensive than the Encore, the Envision is similar to the GX model in terms of space and luxury. While maintaining a similar 30+ EPA estimated MPG, the Envision has a larger interior space but with a similar profile and engine. Newer models of the Envision sport 2.0-liter turbo engines to deliver vastly improved performance while having loads of impressive safety features.
Luxury Inside The Enclave
The Enclave is the successor to the Rendezvous and Rainer models. More expansive than the previous two models, the Enclave is the largest crossover SUV offered by Buick. It harkens back to what the Buick brand originally stood for in terms of luxury and reliability. It has three rows, with those in the back easily able to fold down and provide the most significant space possible for passengers and cargo alike.
Consider Charlie Clark INFINITI of El Paso For Your Next Car Purchase
Charlie Clark INFINITI is known for quality, not just in our new INFINITI vehicles but for our preowned stock of GM cars. Check our inventory online to see all Buicks available, or call today and check out similar alternatives. Call and book a test drive today.
Call, Contact or Visit Us Today.