Used BMW Shoppers Compare Vehicles at INFINITI of El Paso.
It is that time again for you to consider the purchase of a new automobile … new for you that is. While you do have the budget for a luxury vehicle, you perhaps do not have the budget for a brand-new luxury vehicle. You have probably thought of a used BMW El Paso purchase as being the right purchase for you, and we are not going to argue with that … although we would not be an INFINITI dealership worthy of the name if we did not try and convince you that the purchase of an INFINITI vehicle as opposed to a BMW EL Paso one would be a better option.
We are going to compare the German BMW brand with the American-Japanese manufacturer INFINITI so that you can make your mind up over which would be the better purchase for you.
A Preowned INFINITI or a Used BMW El Paso – Which Suits You More?
People seem to think that INFINITI is the 'new kid on the block' when it comes to luxury vehicles, and while that may be true in the United States, it certainly is not true globally as the premier brand of Nissan has been around since the 1980s.
BMW though has certainly been around for much longer – since 1916 in fact although it began life as a company that made aircraft engines during World War I. Once that war had concluded the company switched to motorcycle engines but did not produce its first automobile until 1928.
BMW and INFINITI must be considered as direct competitors in the luxury vehicle department, especially in the United States. There is a lot to compare and contrast about these two major automobile producers, including the standards of their vehicles. The factors we will be addressing include comfort, convenience, performance, pricing, and safety. By the end of this comparison, you should have a clear notion that you ought to at least consider the purchase of a preowned INFINITI model over buying a used BMW El Paso car.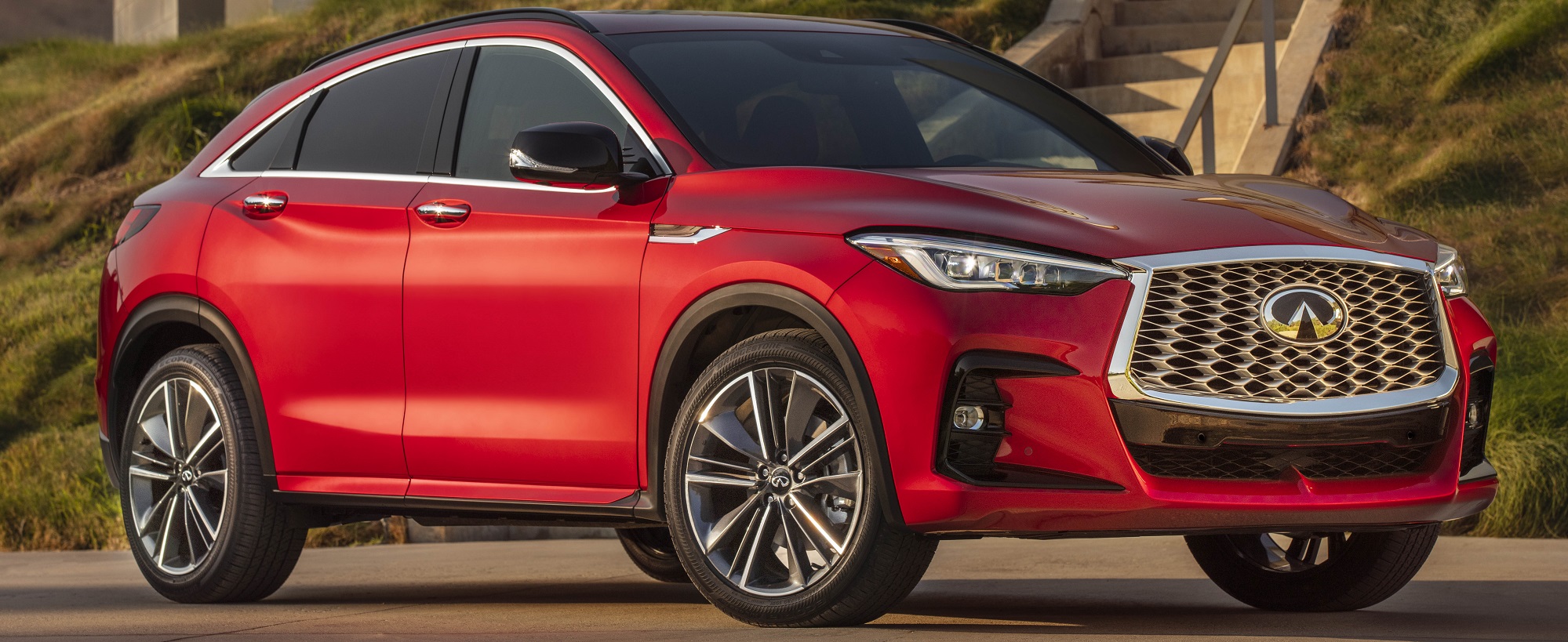 Used Nissan INFINITI vs Used BMW El Paso – Performance, Comfort, and Pricing
If we directly compare two similar vehicles – the BMW 3 Series Sedan and the Infiniti Q50 – we can gauge which manufacturer makes the more powerful car. The 3 Series is equipped with a two-liter Inline-4 gas-powered engine combined with an 8-speed automatic transmission. This gives it an outstanding 255 horsepower … which does sound impressive until you learn that the Q50 has a three-liter twin-turbo V6 gas-powered engine mated with a 7-speed automatic transmission capable of 300 hp – quite the upgrade.
You'll find the same results across the board when comparing all the latest iterations of BMW models with their INFINITI counterparts. The BMW does offer better fuel consumption generally, but at the cost of feeling the power beneath the foot that's on the accelerator.
Both INFINITI and BMW offer stylish automobiles, which is understandable as they are luxury cars! They both offer comfort and luxury and possess those eye-catching looks. There is little to choose between them in this department, although INFINITI models do tend to be roomier.
The final aspect to compare is cost, and here INFINITI wins easily. BMW cars are more expensive than the equivalent INFINITI models, both new and preowned. If you want more car for your dollars, then you need to look at purchasing an INFINITI automobile as opposed to a more expensive BMW equivalent.
If you want to learn more about the latest Nissan INFINITI models or want to look at the best preowned INFINITI automobiles, contact INFINITI of El Paso, part of the Charlie Clark Automotive Group at 915-706-4148 or online here.
Call, Contact or Visit Us Today.